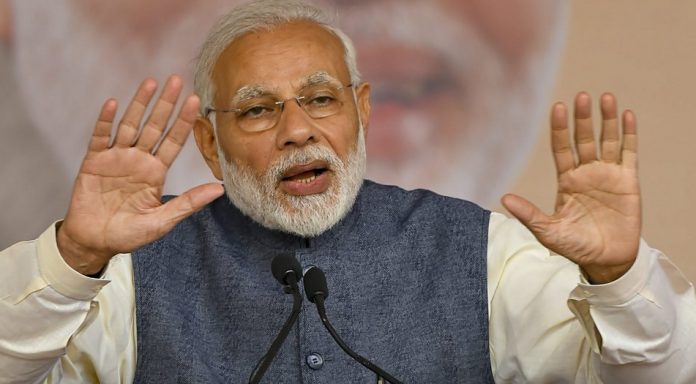 New Delhi: The Modi government is working on a special education package for Jammu and Kashmir following its decision to scrap Article 370, which had ensured 'special status' for the state, ThePrint has learnt.
The Ministry of Human Resource Development has plans to improve the level of education in J&K and Ladakh. It involves sprucing up education infrastructure with the opening up of new institutions, including Indian Institutes of Technology (IITs).
At present, there is an IIT in Jammu but the Valley does not have any prominent institution for higher education apart from Kashmir University and the Central University of Kashmir in Srinagar and the Islamic University of Science and Technology in Awantipora.
The situation in Leh and Ladakh is even worse, with no prominent higher education institution or a medical or engineering college in the region. In February, however, Prime Minister Narendra Modi laid the foundation for the first university in Ladakh that will have colleges in Leh, Kargil, Nubra, Zanskar and Drass.
"We are working on a special package for education for Jammu and Kashmir for improvement of education standards in the state. This will be one of the major schemes of the HRD Ministry to look forward to in the coming days," a senior HRD ministry official said.
With integration, central policies such as RTE to apply in state
With J&K now to be integrated with the rest of India, all other central government policies such as the Right To Education will be applicable there. At present, the central government has a Prime Minister's Special Scholarship Scheme for students from J&K and Ladakh regions. This is primarily a scholarship for students who want to study outside the state.
The new central government plan will now cover the entire region.
The ministry official added that opening up of new colleges, improving the current infrastructure by providing more funds to the existing educational institutions and expanding the Prime Minister's Scholarship Scheme will be a part of the plan.
"The modalities are still being discussed and the final call will be taken after a nod from the ministry of home affairs," the official said. "A meeting regarding the same is scheduled on 27 August after which the plan can be made public."
HRD had launched earlier initiatives
The school education department of the HRD ministry had in 2017 initiated a programme to improve education at the school level by helping re-build schools that were burnt down during the 2016 unrest following the killing of militant Burhan Wani, introducing NCERT books in schools and affiliating more schools to the CBSE board.
No concrete steps, however, had been taken for the improvement of higher education in the state. This intervention will be a much-needed relief for the state, which according to unofficial estimates, sees about 20,000 students moving out each year for higher education.
["source=theprint"]